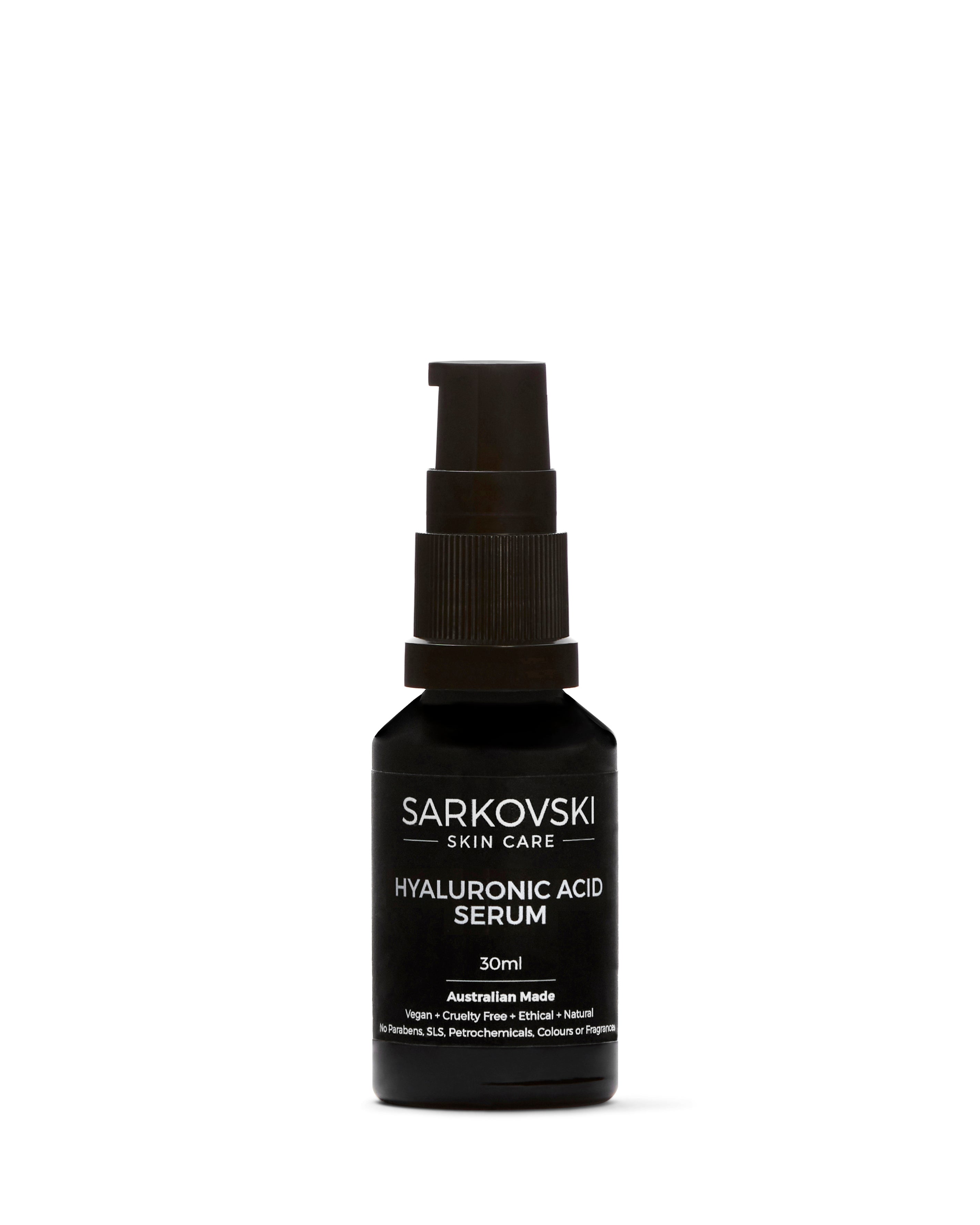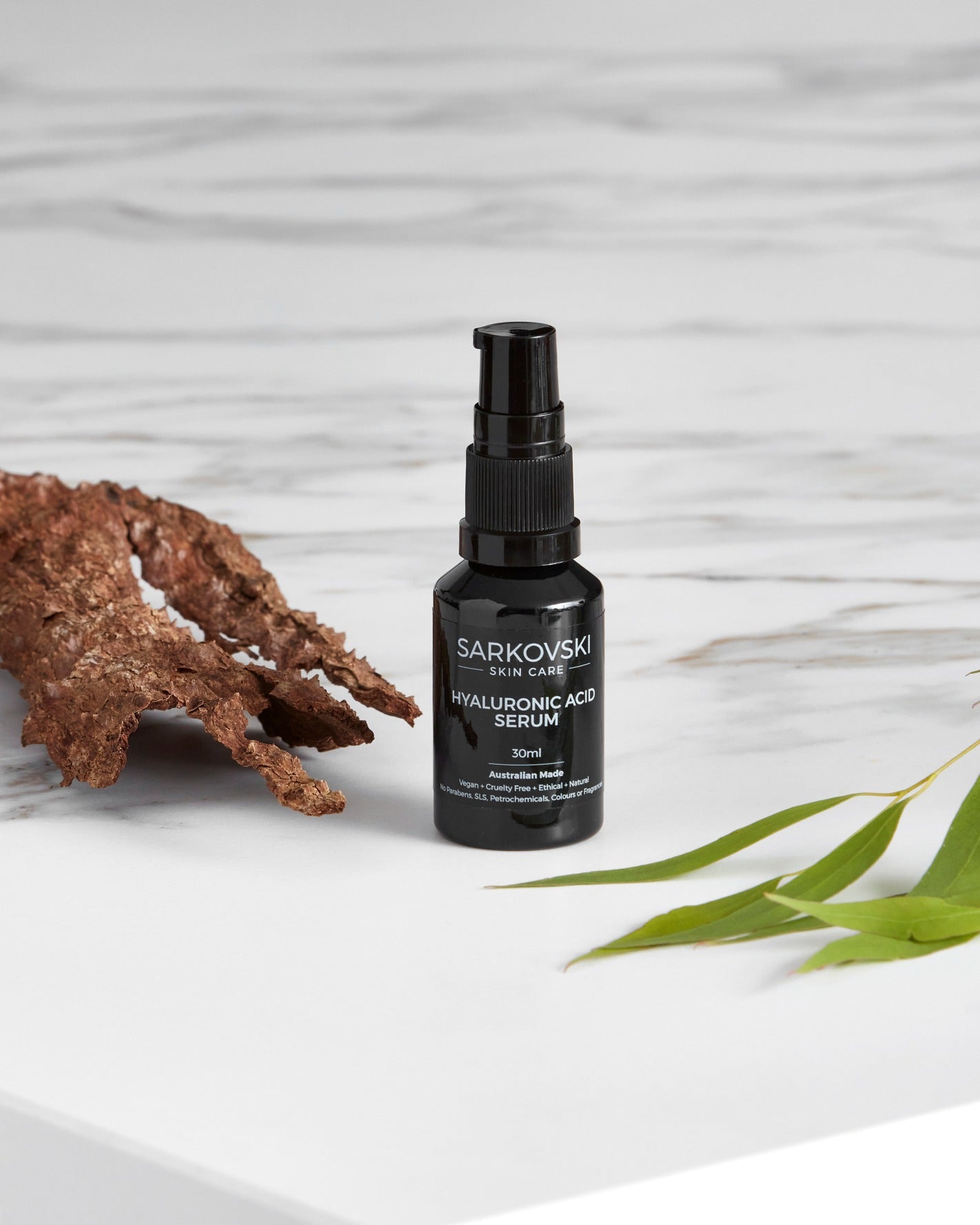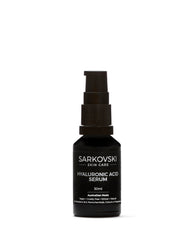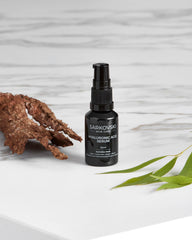 Hyaluronic Acid Serum
Out of stock
For the ultimate hydration boost, the SARKOVSKI® Hyaluronic Acid Serum will not disappoint.
Acid?! Yes, acid! Sounds awful, but Hyaluronic Acid is a very gentle acid that our bodies produce naturally to help us with youthful-looking skin, and we've been able to bottle it up in our Hyaluronic Acid Serum.  We've combined it with radish roots and water to create a powerful hydrating complex that works in unison to efficiently deliver moisture to your skin.
You don't need to worry about your skin type as SARKOVSKI® Hyaluronic Acid Serum can be used on all skin types, and doesn't leave an oily residue. Use it twice a day for youthful-looking, soft, and fully hydrated skin.
Size: 30ml
Skin Type – Dry / Mature Skins
Active Ingredients – Hyaluronic Acid
Unscented