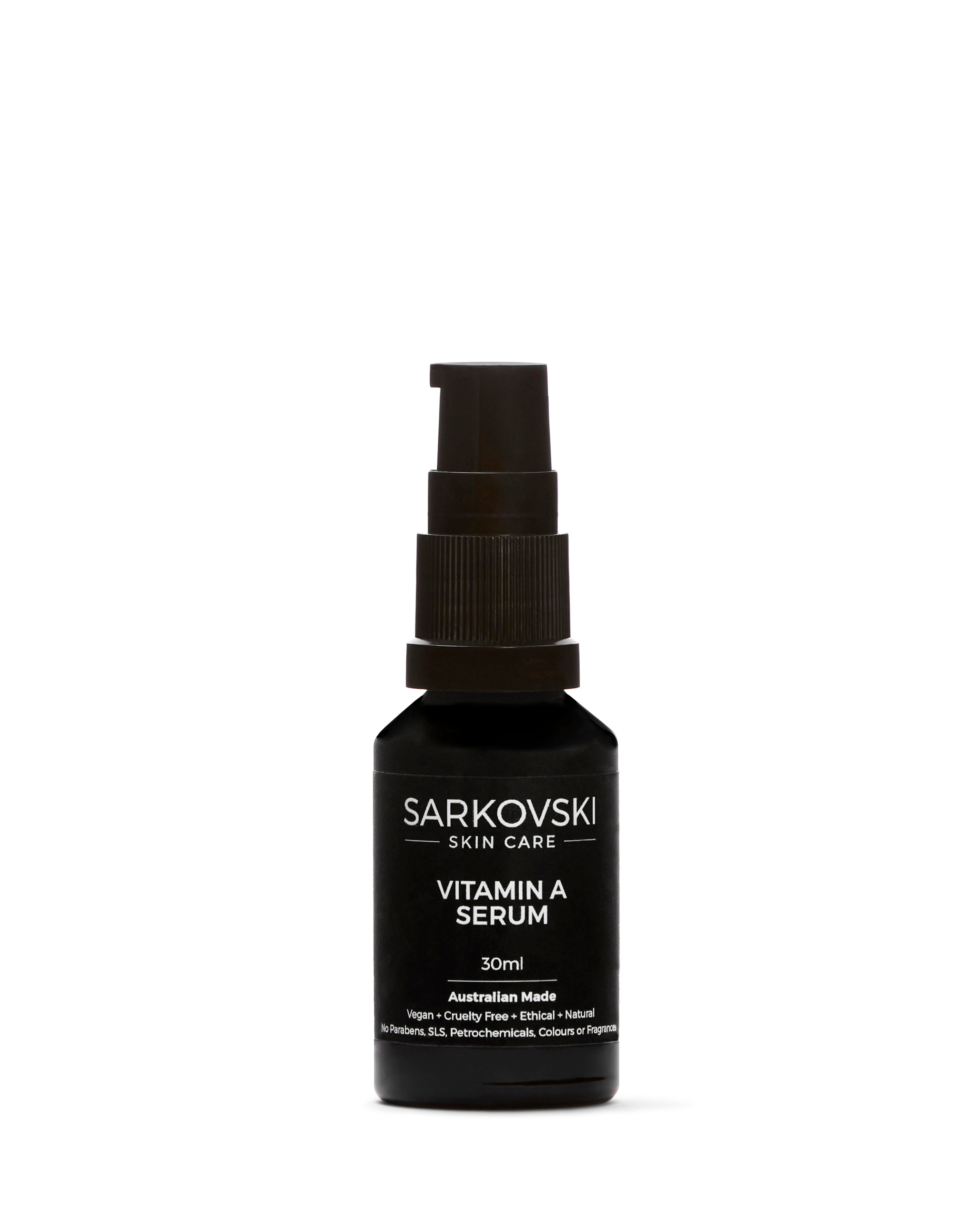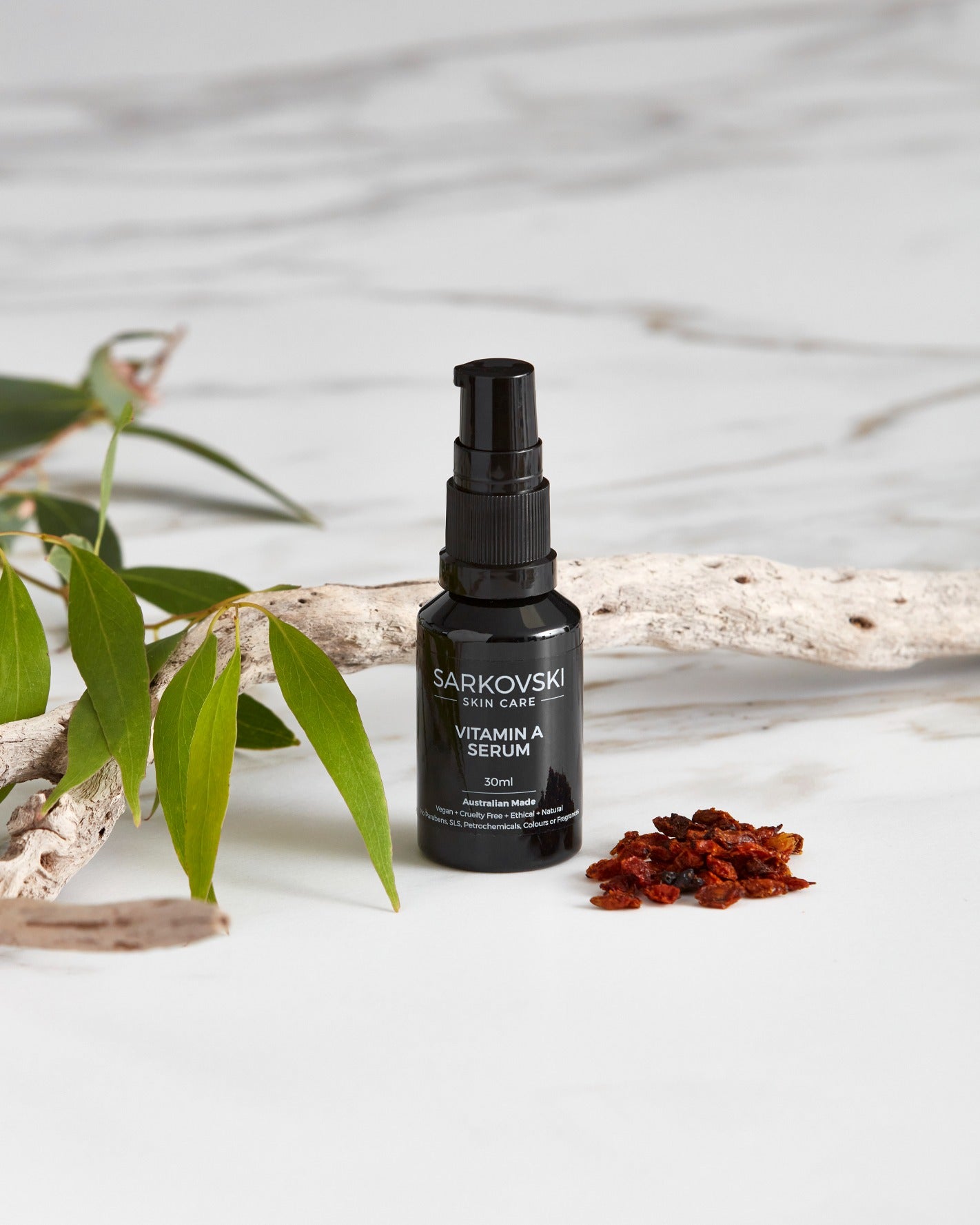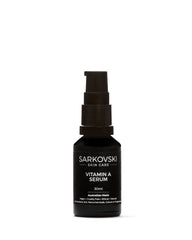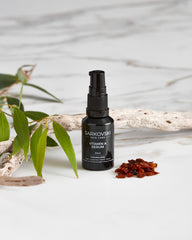 Vitamin A Serum
Out of stock
The SARKOVSKI® Vitamin A Serum is our not-so-secret weapon against sun damage, acne, and photodamage. It contains retinyl palmitate, a plant-based form of Vitamin A, which guards your cells against free radicals, a cause of premature aging.
This sweet-smelling oil-based serum absorbs quickly into your skin. Even better, it helps increase the enzyme activity in your skin, thickens the epidermis, and increases your skin's flexibility - all helpful in slowing the aging process.
Simple and nurturing.
Size: 30ml
Skin Type – Dry / Mature Skins
Active Ingredients – Vitamin A, Vitamin E & Seabuckthorn
Naturally scented with Frankincense, Rose Geranium & Ylang Ylang 
Note: Vitamin A not suitable while pregnant or breastfeeding.